From today, a set of four new landscape paintings are decorating the walls of Carlton Dental Practice. Peter Farrell and his staff there are the friendliest people you could ever meet, and have welcomed their new interior decoration with open arms.
This time, I decided to stick with representational landscape painting of both the local area and one painting of a view in Southern Bavaria towards the Alps.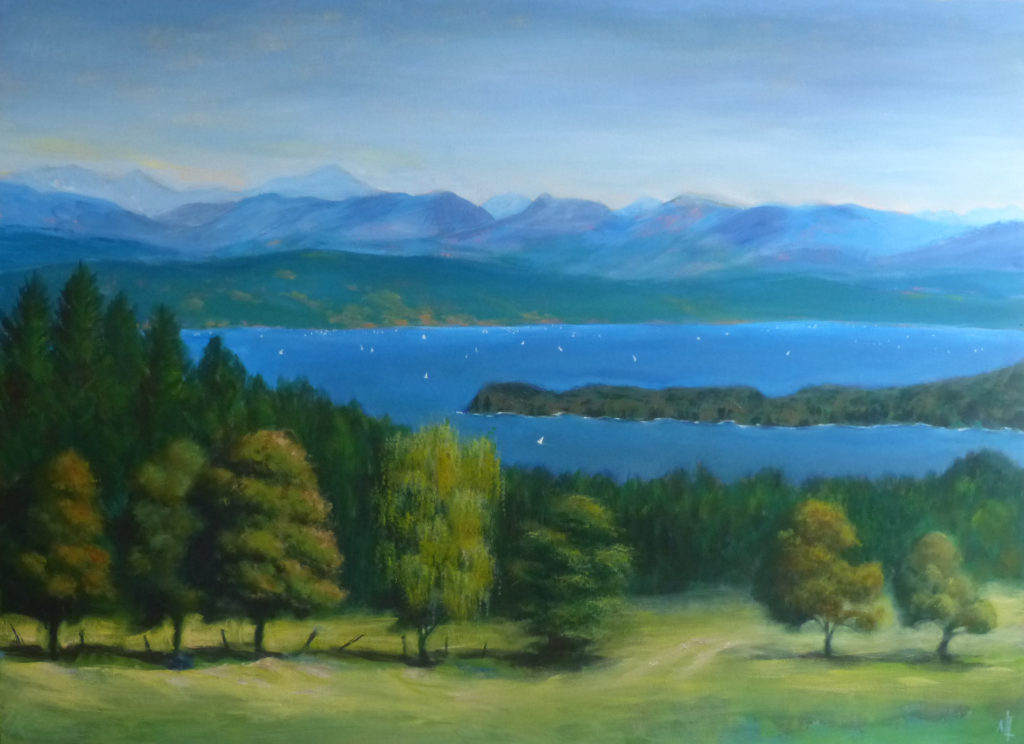 Ilkahöhe is an elevation on the Western bank of the Starnberger Lake in Southern Bavaria, from which on clear days a large part of the Northern chain of the Alps can be seen. This painting depicts such a view in late summer, when the grasses are turning yellow and there is a lot of sailing activity on the lake. (Acrylic on Canvas, 30 x 40 in, £960)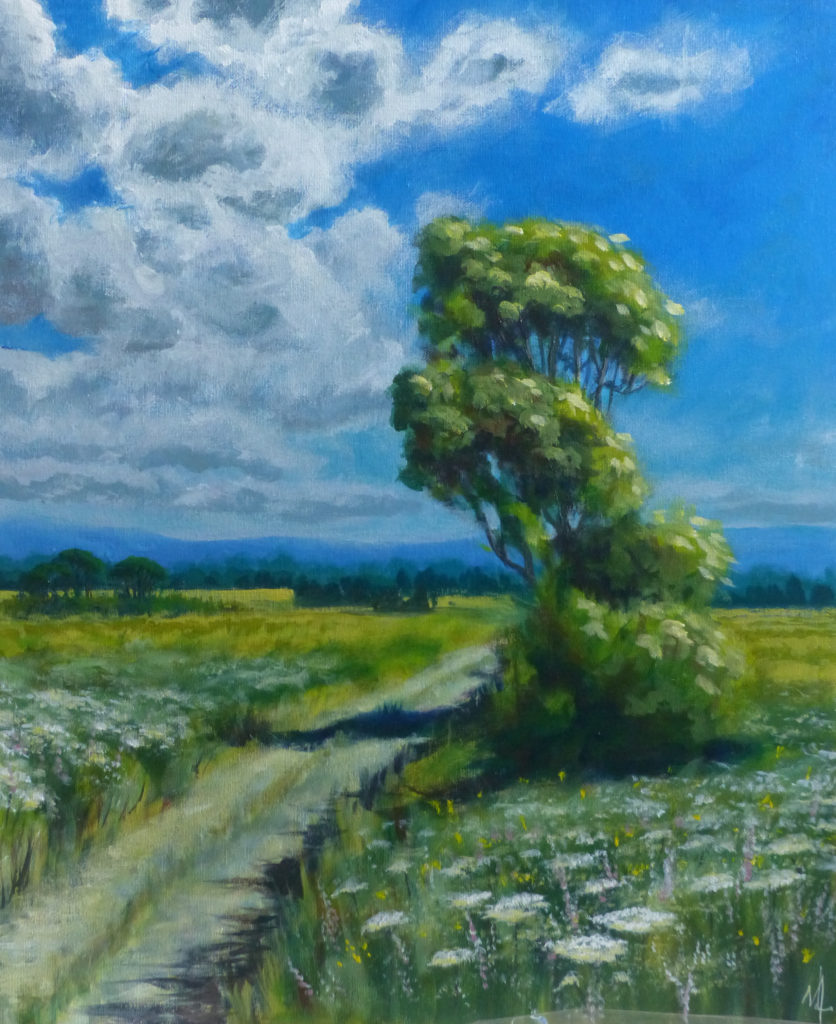 Elder tree on a summer day. I walked past this elder tree one midday in summer. It was warm and there was no one around other than the insects and birds. Everything green seemed very alive, and time somehow seemed to have disappeared. That elder tree was the inspiration for this painting. (Acrylic on Canvas, 50 x 60 cm, £380)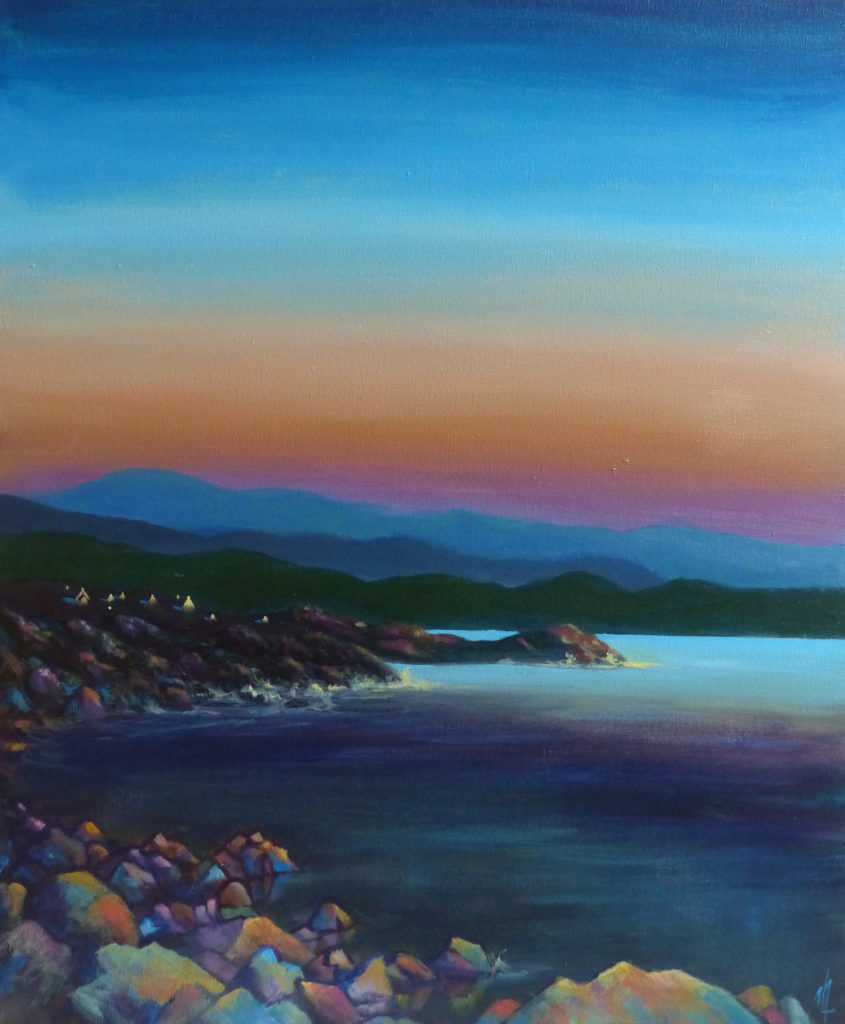 North Wales Dusk. Sometimes the sea takes on a bright turquoise colour at sunset, which appears shinier than anything around it. The land disappears in shades of purple and blue. The view from Hoylake beach over to the Welsh hills on such an evening inspired this picture. (Acrylic on Canvas, 50 x 60 cm, £380)
Tide Turning. Sometimes the water reflects the sky so perfectly that one needs a horizon line to tell which is which. The flatness of Hoylake beach often produces such still surfaces, interspersed with sandbanks. (Acrylic on Canvas Board, 16 x 20 in, £250)
All these paintings are available for sale and can be seen in person at Carlton Dental Practice in Hoylake. Here is their website. Though now, due to Covid-19, it is necessary to call them first.